From now until October 22, you can play their beauty shake up game daily to win either a deluxe sample, 10% off, 150 extra beauty insider points, or 3X points on your next online purchase.
I will be listing the codes that I won here for my own reference.
I don't know if the codes will work for you, but you could try them.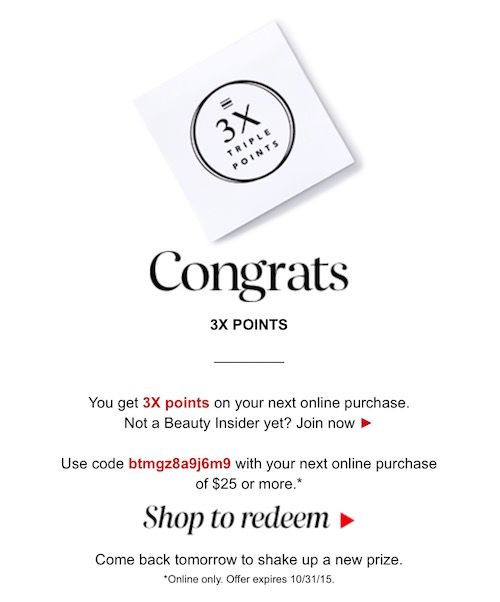 I think the 3x points is most useful
my favorite sample of the bunch
thanks for reading,